Fraud Prevention Specialist – Kinguin
Location: Poznań, Poland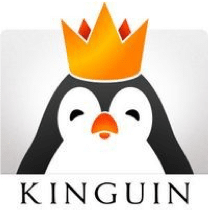 About Us
founded in 2013, Kinguin has fast become one of the largest alternative marketplaces to Steam, Origin and Battle.net, with more than seven million loyal customers globally.
Today, Kinguin's mission is to create an ecosystem that allows gamers to enjoy the best gaming experience. Kinguin provides easy access to games at fair market prices, innovative ways for gamers to experience high-end gaming and esports, new ways for developers to reach customers directly, and facilities for esports teams to level up their skill. We do this all with the best customer support in the industry, and we have the awards to prove it.
We are currently looking for a Fraud Prevention Specialist in Poznań.
Once you join us, you'll find yourself among people passionate about gaming, technology and esports. You'll constantly learn, develop new skills and contribute to the growth of Kinguin and the gaming industry. You will gain invaluable experience and find opportunities to develop your career in an innovative, flexible and creative environment. Duties
Supporting customers of a global online gaming marketplace;
Merchant Accounts verification;
Offers verification – reviewing product offers to ensure the best stock is available for our customers;
Order verification – evaluating potentially fraudulent transactions on a daily basis;
Analysing data on a daily basis and sharing your findings with the team;
Working on improving internal tools and procedures.
Required skills
At least 2 years of Fraud Prevention and Risk Management experience in the ecommerce and Customer Service industry;
Very good command of the English language, other languages will be an additional asset;
Excellent communication skills;
Strong analytical thinking, deductive reasoning and technical skills;
Great work ethic and attention to detail;
Ability to work under the pressure of time;
Ability to handle sensitive information with professionalism and in accordance with the current laws and regulations;
Focus on teamwork and innovation.
We offer
A unique, professional and international workplace;
Fast-paced and constantly changing environment;
Numerous possibilities of professional development;
All the tools and equipment necessary to perform your duties;
Additional social packages: Multisport cards, Medicover membership, 50% discount code for games every two months, Seniority program.
Viewed 50 times / 1 views today