About the free webinar series
Recently we have seen an increase of Device Takeover (DTO) fraud: a sophisticated fraud variant where fraudsters gain unauthorized access to a user's device through accidentally installed banking malware or a Remote Access Tool (RAT). Once the device is taken over, attackers can engage in various types of abuse, including credentials theft, acquiring 2FA tokens using screen/keystroke capturing, or executing a fraudulent transaction.
During this webinar you'll learn what DTO fraud is, how the fraudsters operate exactly, and most importantly: how you can detect it to protect yourself and your customers.
Here's what you'll learn:
What is Device Takeover (DTO) fraud?
What is the current DTO threat landscape?
How do DTO fraudsters operate exactly?
How to protect against DTO fraud?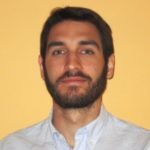 Dario Durando
Senior Threat Analyst
ThreatFabric
In our line of work malware threat analysis goes beyond gathering intel from forums, reverse engineering campaigns or threat hunting. Thanks to my background in software development, I can actively participate to the fight against fraud-by-malware and voice-phishing. After my studies in Europe, I worked as a Mobile Malware Analyst in Singapore for 5 years before moving to the Netherlands in 2021, obtaining in the process knowledge of both European and Asian Threat Landscapes.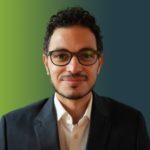 Han Sahin
Co-Founder and CEO
ThreatFabric
Han is co-founder and CEO of ThreatFabric. He is a renowned fraud fighter and visionary, with over a decade of experience in threat intelligence and online fraud detection. Han previously worked in banks and is an experienced cyber entrepreneur, having co-founded Securify which was successfully sold to Solvinity in 2021.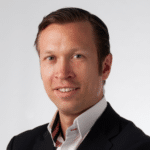 Ronald Praetsch

Co-Founder
About Fraud
Ronald leverages his extensive experience in payments & fraud to inform the structure and content of the site. Outside of About Fraud, Ronald consults regularly with merchants, payment service providers and fraud solution vendors. Before About-Fraud, he spent close to a decade in various payments and fraud prevention roles at Sift Science, Fareportal, Booking.com and Pay.On in both Europe and North America.