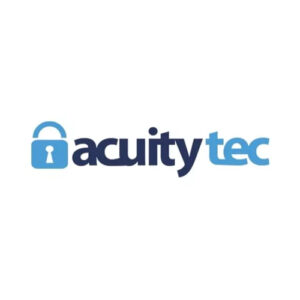 Acuitytec provides Know Your Customer (KYC), Compliance, Anti-Fraud, Risk Management, and Dedicated Outsourcing solutions. Combining automated business intelligence and machine learning with in-depth human analysis. This works with all our implementation methods: API, Data Simulation Analysis, Batch Upload, and Manual Lookup.
KYC, Compliance and Anti-Fraud Solutions
Fight exposure to online fraud and abuse, while protecting your brand and customers with Acuitytec. Our solution allows you to safely grow, raising efficiency, and increase profitability by reducing risk and operational costs.
We verify traffic at all customer points of contact from account creation and login to the transaction; Acuitytec evaluates customer patterns, behaviors and transactions risk in real-time.
We Offer:
Know Your Customer (KYC)
Automate and optimize the user data validation in the KYC process.
Multi-layered KYC technology confidently identifies and analyzes customers
Holistic approach on how to improve your KYC strategy by integrating industry best practices
Access to the most efficient and reliable KYC global data sources, all in one place
From Identity and Date of Birth to Physical Address, Phone Number and Email Address, down to Geo-Location, DeviceID and BIN information
Compliance
Instant access to all the necessary tools to facilitate business decision-making process and regulatory compliance efforts.
AML-CTF Global Compliance
Due Diligence
Sanction and Official Lists Screening
Customizable set of comprehensive AML alerts
Anti-Fraud
Fight fraud and lead to operations savings through extending automation while minimizing friction for good customers.
Business Intelligence Analysis and Reporting
Risk Patterns Assessment
Traffic and Rules Engine Monitoring
Risk Management Outsourcing

Acuitytec's Dedicated Outsourcing team experts work with clients to establish an effective Risk Management strategy that mirrors and supports their organization's overall business objectives. We accomplish this through the delivery of proactive Risk Management counsel strengthened by our depth of experience, hands-on approach, and knowledge of fraud prevention best practices.
Dedicated Acuitytec Risk Management Staff
Risk Department Outsourcing
Fraud Awareness Training
SOP Development and Documentation
Acuitytec's Merchant Accounts Feature:
Real-Time Risk Scoring and Fraud Alerts:
Transaction/Registration Risk Scoring
Scalable automated fraud screening
Auto-Reject Transactions capability
Pre- Authorization and Capture Queue:
Identify suspicious users
Analyze High Risk traffic before submitting it for processing
Global Risk Identification Tool (GRID):
Historical identification data management
User Profiling:
Stop the creation of fraudulent accounts
Keep fraudsters from taking over current customer accounts
Customer Login:
Lock fraudsters out of the network at the login stage
Option to Allow/Deny a login based on the Geo-Location
Automated System Notifications:
Email and message notification delivery on traffic anomalies detected
Comprehensive Reporting and Analytics:
4 levels of reporting showing data from high level to detailed customer & transaction information
Customizable Dashboard and Reporting, KPI monitoring in real-time
Recurring reports automation
Key Benefits
Easy integration and user friendly interface
No impact to End User Experience
Comprehensive KYC and AML competencies
Automated and optimized user data validation
Affordable pricing options to meet your needs
Maximization of matches and fraud prevention
Scalable and configurable capabilities to adapt to future changes
Dashboard and quick reporting views for enhanced operational performance
SSL Certificate Encryption for all transactions
Shared Hosting and Dedicated Hosting options available
API, Data Simulation Analysis, Batch Upload and Manual Lookup solutions
Acuitytec Certification Site Seals
Single/Multiple Back-Office Set-up
360 Degree Support
Cost-Effective Solution
Customers
E-Commerce
Cryptocurrency
Online Gaming
Binary & Forex
Adult
Industry
Ecommerce, Financial Services


Primary Functionality
Fraud Platform


Fraud Type
Account Takeover, KYC & AML, Loyalty or Promo Abuse, New Account Fraud, Payment Fraud


Technology
Multi-Factor Authentication, Rules Engine