Trust & Safety Lead – Artsy
Location: New York City, New York, United States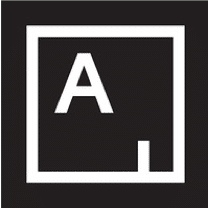 About Us
Artsy's mission is to expand the art market to support more artists and art in the world. Artsy has created the world's largest two-sided art marketplace, with more than 1,000,000 works by 100,000 artists from 4,000 of the world's leading galleries, auction houses, art fairs, and institutions across 190 countries.
The Marketplace Trust & Safety lead will play a critical role in making sure Artsy is a safe and trustworthy place to buy and sell art. You will shape the future of our marketplace by refining and scaling our policies, and mentoring and growing a small and talented team. You and the team will monitor and manage disputes, chargebacks and claims, review sales and inquiries to prevent marketplace fraud and spam, and ensure Artsy's listings comply with our listings policies. The right candidate will be comfortable rolling up their sleeves to provide front lines monitoring and manage high risk customer communications, while also leading and mentoring a team in this rapidly evolving function.
Our Trust & Safety team is at the forefront of keeping Artsy safe. As the leader of this team, you'll report to the Senior Director of Strategy and Operations, and will work cross functionally with our legal team and General Counsel, executive leaders on Product and Engineering, as well as senior leaders within our Sales and Partner Success organization. You will also report on trust & safety metrics and risks to our CEO.
Key Responsibilities:
Manage disputes, chargebacks, claims management & review
Work with accounting team to develop operationally efficient and client friendly processes and guidelines
Manage and advise on spam and transaction fraud monitoring, throttle logic, third party integrations, and team processes to effectively achieve fraud reduction targets
Build processes to ensure seller compliance with applicable laws and regulations, including AML, KYC and CCPA compliance
Partner with legal team to stay abreast of changing regulations and collaborate with product teams to make recommendations and launch new operations
Contribute to evolving marketplace buyer and seller policies, working closely with legal team and other senior leaders
Manage and collaborate with Catalogue Operations Manager to maintain the integrity of Artsy's seller listings, evolving our listings policies, guidelines and processes
Oversight of our trust & safety hotline, decide on and manage escalations, working with our client relations teams to ensure an excellent customer experience
Qualifications:
5+ years experience in a marketplace trust & safety role, or in risk management, compliance, risk analytics, or operational risk
Hands on experience monitoring fraud and preventing chargebacks
Experience with eCommerce marketplaces
Calm and collected under pressure, hands on experience with emergency/crisis escalations
Management experience, or leadership and mentorship track record and interested in management
Experience managing high risk client communication
Excellent Discretion and judgement
Marketplace policy / community guidelines development experience a plus, but not required
General policy, risk management and compliance experience a plus, but not required
Content moderation experience a plus, but not required
Viewed 32 times / 1 views today