(Senior) Specialist, Global Payment Fraud – Delivery Hero
Location: Berlin, Germany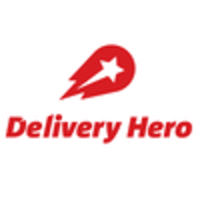 About Us
Delivery Hero is building the next generation global on-demand delivery platform. We have grown rapidly from inception in 2011 to become the world's largest food-ordering network and we're now innovating and creating new verticals such as groceries, pharmacies, flowers and other convenience articles in multiple markets.
Our awesome international team already operates in 40+ countries worldwide and we are looking for the most talented people to join us on our mission to 'always deliver an amazing experience.' If you're an enthusiastic problem solver and hungry for a new adventure, an exciting job and multicultural workplace is waiting for you in the heart of Berlin!  
We are looking for a (Senior) Specialist, Global Payment Fraud (f/m/d) to join the Fintech/Payments team at our incredible Hero Hub in the heart of Berlin.
Your mission:
You will work in a highly effective team responsible for processing of financial transactions across many countries globally amounting to billions of euros
You work closely together with our Payments Analytics Team to conduct analysis
You will develop a strong understanding of the key payment fraud metrics / processes / tools across all Delivery Hero countries
You will be the trusted expert for payment fraud related issues across internal functions (i.e. local Business Leaders, Marketing, Finance, Product, Legal) and external partners (i.e. PSPs, anti-fraud providers)
You will communicate technical and functional requirements for tools to product managers and engineers
You will recommend scalable processes for changing transaction patterns
You will own fraud related KPIs: define goals and drive everything to keep them on track
You will plan and schedule project goals, milestones and deliverables and drive them to success
You will support the launch of new payment methods or features with advice and support on fraud matters
You will define and improve fraud procedures & process flows
You will implement industry best practices and even push them to the next level
Your heroic skills:
You have 2+ years experience in payments and risk / fraud management (best in a high-volume e-commerce environment)
You have good knowledge of the payment and fraud industry, including existing and emerging technologies and products (like e-wallets)
You are solution-oriented and have a high sense of ownership
You have proven experience in working towards business related KPIs
Data is your best friend: you make data-driven decisions, you like to set measurable quantitative goals and achieve them and you are comfortable with advanced Excel functions
You are a self-starter with an ability to work cross-functional and deal with complexity in a very dynamic environment
Your communication skills are clear and structured, you are proficient at translating data into actionable insights
You are fluent in English, other languages are an advantage
Nice-to-have:
Marketplace experience is a plus
(Basic) Data querying skills with SQL, R or Python is a plus
Why Delivery Hero?
Join the global market leader and a publicly listed company with a competitive remuneration package and a lot of training, career & development opportunities.
English is our working language and our colleagues at Delivery Hero come from every corner of the globe, working in a diverse, cross-cultural team. For most opportunities, we also offer visa & relocation support.
Enjoy massages, get your haircut in the office, join our free yoga classes or take a timeout in our nap room. We are also working with local partners to offer childcare placements.
Flexible working hours with the option of remote working.
Develop your skills with your personal educational budget for conferences and external trainings.
Learn German with free classes, access our e-learning platform and participate in our inhouse trainings.
Save responsibly with our attractive corporate pension options.
Join company parties, team, cultural and sports events.
Daily fruits, cereals, beverages, tea and coffee in our lounges.
Viewed 60 times / 1 views today