Senior Product Manager, Risk & Fraud – Varo
Location: San Fransisco, California, United States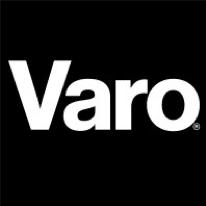 About Us
Varo is on a mission to redefine banking so it's easy for everyone to make smart choices with their money. Our app offers bank accounts and high-yield savings accounts that don't cost a thing, tools to help you manage your money and save automatically, and invitation-only personal loans at competitive rates. On the contrary, traditional banks charge fees, offer next-to-nothing savings rates, and don't work with their customer's best interests in mind.
Varo is distinct from other fintechs: With preliminary approval for a bank charter from the Office of the Comptroller of the Currency (OCC), we're on our way to becoming the first mobile-centric national bank in the country. Our unique team combines the best people in tech and banking, and we're wildly passionate about keeping our customers happy by helping them manage and grow their money. Based in San Francisco and privately held, Varo has raised $189M to date, led by Warburg Pincus and The Rise Fund / TPG Growth.
ABOUT THE PRODUCT TEAM
Varo's product team is a cornerstone of the culture and the app experiences that our customers interact with on a daily basis. We're responsible for making sure the products we ship provide innovative solutions that solve real problems for people. We appreciate the value of getting into the mental models of our customers and out of our offices. We truly live up to the "glue" metaphor for product management and bring together cross-functional teams to act on a combination of qualitative and quantitative data. We thrive on feedback and push to always up our game—but try to never take ourselves too seriously.
ABOUT THE ROLE
Your role will be to build systems and tools that ensure the safety and security of our members. You will work across many teams to ensure risk and fraud products are integrated as needed. Your role is critical to Varo's growth and risk reduction. This dynamic role will demand adaptability and an individual that is both agile and consistent. Autonomy is a necessity as you will be trusted with making decisions that count.
WHAT YOU'LL DO
Own and shape the product roadmap for our risk and fraud products.
Collaborate with many teams to keep our members safe and minimize Varo's risk exposure and fraud loss.
Strategize and iteratively develop new solutions with data science, engineering, and others to combat changing fraud patterns and new vectors.
Write and present detailed product deliverables on key initiatives to executives and stakeholders.
Get involved with industry meet-ups and associations to stay on top of new trends and best practices.
Roll up your sleeps to remove barriers and obstacles hindering the team's ability to ship.
Evangelize risk, fraud, and compliance initiatives across Varo.
Monitor product performance, understand the "why" of your domain, and propose improvements.
Lead technical story-writing.
EXPERIENCE THAT WILL MAKE YOU GREAT
Devised many creative solutions to combat fraud and mitigate risk.
Strong execution and ability to drive work to completion.
Comfortable with pulling and manipulating data using SQL.
Experience working at a technical level, understanding APIs and data.
An analytical mindset and understand data systems.
You are detail-oriented with great organizational skills and comfort with ambiguity.
You have 5+ years of experience as a product manager.
You have experience managing trust, safety, and risk at a technology, communications, or financial services company.
Curiosity
Execution
Team Player
OTHER NICE TO HAVES
A passion for fintech
Humor!
A bias towards action
Scrappy and game for any task
Able to adapt to quick changes in direction
A strong sense of ownership and thought-leadership
Viewed 32 times / 1 views today