Senior Fraud and Security Analyst – Chegg
Location: Santa Clara, California, United States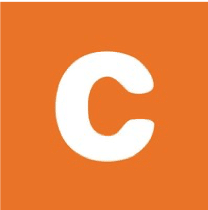 About Us
As the leading student-first connected learning platform, Chegg's Student Hub makes higher education more affordable and more accessible, all while improving student outcomes. Chegg is a publicly-held company based in Santa Clara, CA with offices in San Francisco, New York, Portland, India, Israel, Berlin, and Ukraine. Chegg Student Hub Services Includes; Chegg Study, Tutoring, Writing Tools, Math Help, Test Prep, Careers Search, Internship Admissions, and College Admissions.
Your goal – to improve the education process and better the lives of students — through helping to secure our product and services and ensure a trustworthy experience for our customers. 
The Culture 
Chegg's culture celebrates leadership at all levels and does not discriminate based on job descriptions or titles. The culture is open, with our "fast feedback" system implemented to encourage transparency. You will be given latitude to drive and stretch to deliver mutual goals.  
The Organization: Security, Trust & Safety 
The Security, Trust and Safety organization at Chegg protects our employees, systems and intellectual property and ensures a trusted experience for our customers. Our team is composed of several roles from incident response and application security to risk management and fraud investigations, each necessary to ensure the business can function effectively while minimizing risk. 

The Role:  Senior Fraud and Security Analyst 
We see many attempts to abuse our products and services under the broad umbrella of fraud on a daily basis. Technical investigations into these requires correlation of data from multiple systems and log sources, as well as analysis of data from our intelligence vendor and some analysis of product code. This candidate will be responsible for leading technical investigations, taking appropriate actions to mitigate abuse and engaging other teams such as Product and Legal within Chegg to implement cross-functional solutions. 
Key to the role is the desire and ability to perform root cause analysis and to automate solutions to speed up manual investigations and actions. This will allow us to apply a sustained focus on driving down abuse cases and measuring the impact of doing so.
Responsibilities 
Further define our processes for triaging and investigating service abuse leads that may originate from other Chegg employees that discover it, our threat intelligence partners or our own investigations.
Design and implement a case management framework to organize our investigations and build a knowledge base of adversary tactics, techniques, and procedures to allow us to identify trends over time.
Act on the result of investigations to shutdown users that are abusing Chegg services, designing scalable solutions via automation wherever possible.
Identify and escalate cases of widespread abuse or previously unseen tactics and techniques to allow us to catch these as early as possible.
Liaise with Product and Legal on long-term solutions to common abuse scenarios.
Define and record key metrics to continually help us understand the size of the problem and determine how our actions are affecting the fraud landscape.
Work with our threat intelligence partner to develop executive-level reporting.
Requirements:                   
Strong experience of writing SQL queries for data manipulation and identifying patterns.
Strong experience in at least one of scripting languages such as Python or PowerShell in order to automate solutions against both vendor and internal APIs.
Ability to learn new technologies.
Interest in cybersecurity.
Detail-oriented and passionate about producing high-quality deliverables and communicating results to leadership.
Self-motivated; independent, organized and proactive; highly responsive, flexible, and adaptable when working across teams.
Understanding of common methodologies and tooling around account takeover and credential stuffing.
5+ years of experience
Bachelors Degree or equivalent training, fellowship, or work experience
Preferred: 
Knowledge of e-commerce environments.
Experience with business intelligence solutions.
Viewed 35 times / 1 views today