Security operations center cyber fraud analyst – Citi
Location: Singapore,Singapore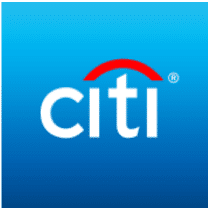 About Us
Citi's mission is to serve as a trusted partner to our clients by responsibly providing financial services that enable growth and economic progress. Our core activities are safeguarding assets, lending money, making payments and accessing the capital markets on behalf of our clients.
The Security Operations Center Cyber Fraud Analyst is an intermediate level position responsible for leading efforts to prevent, monitor and respond to information/data breaches and cyber-attacks on a 24×7 basis. The overall objective of this role is to ensure the execution of Information Security directives and activities in alignment with Citi's data security policy.
Principle Responsibilities: 
The analyst performs monitoring, research, assessment and analysis of Digital Fraud Attacks leveraging various Security Event Monitoring platforms including Web Threat Detection, Real Time Fraud Risk Assessment, Big Data and Digital Application Monitoring tools (ArcSight, Splunk, SAS, Teradata, and enterprise real time fraud detection tools.). Previous experience in cyber security operations or incident response is required.
Follow pre-defined actions to handle BAU and High severity issues including escalating to other support groups.
Execute daily ad hoc tasks or lead small projects as needed.
Create and maintain operational reports for Key Performance Indicators and weekly and monthly metrics.
Perform assessment as well as troubleshooting to help isolate technical issues with the integration of fraud monitoring technologies
Participate in daily and ad hoc conference calls to manage quality assurance and documentation related tasks.
Identify areas for tuning use cases to enhance monitoring value.
Engage with Fraud Policy, Operations, Strategy and other teams for early detection, prevention and mitigation of detected fraudulent activities.
Job Skills/Qualifications:
Ability to communicate effectively both orally and in writing.
Strong knowledge of current Cyber Fraud trends including common Account Takeover techniques and banking malware.
Deep understanding of Intrusion Detection analysis (TCP/IP, packet level analysis) as well as Application Layer Protocols (HTTP). Advanced understanding of various operating systems (Windows/UNIX), and web technologies (focusing on Internet security).
Knowledge of cutting-edge threats and technologies affecting Web Applications.
Experience with Big Data Technologies, ETL Tools, Data Warehouse and Business Intelligence technologies is preferred.
Experience with any scripting language (Python, Perl, VBScript) is a plus.
Experience with vulnerability assessment as well as penetration testing or forensic analysis fields is a plus
Certifications from EC-Council, GIAC, (ISC)² are preferred [CISSP, C|EH, GCIA, CCNA].
Qualifications:
5-8 years of relevant experience
Consistently demonstrates clear and concise written and verbal communication
Proven influencing and relationship management skills
Proven analytical skills
Education:
Bachelor's degree/University degree or equivalent experience
Viewed 41 times / 1 views today