Product Manager – User Fraud – Spotify
Location: Stockholm, Sweden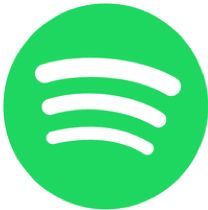 About Us
Our mission is to unlock the potential of human creativity—by giving a million creative artists the opportunity to live off their art and billions of fans the opportunity to enjoy and be inspired by it.

Spotify transformed music listening forever when it launched in Sweden in 2008. Discover, manage and share over 50m tracks for free, or upgrade to Spotify Premium to access exclusive features including offline mode, improved sound quality, and an ad-free music listening experience.

Today, Spotify is the most popular global audio streaming service with 286m users, including 130m subscribers across 79 markets. We are the largest driver of revenue to the music business today.
About the role
Spotify's Financial Engineering mission is looking for a Product Manager who will play a key role in building out how Spotify protects its users and artists. You will be joining a R&D group responsible for the creation and evolution of the systems that protect fans and artists and minimise abuse of Spotify products. Our team's responsibilities are to detect, take action and remove incentives for illegitimate user activity on Spotify.The role is based in Stockholm, but our team is located both in Stockholm and New York, and you will be able to collaborate closely with New York colleagues of product managers, research & data scientists, threat analysts and engineers. You'll work in a team that is dedicated to finding and stopping abusive behaviour at scale. We look at user behaviour, data signals, our relationships with the music industry and our community of users to understand where abuse is happening and design methods to stop it at scale. We use security and domain expertise, statistics, machine learning (ML) and AI, data science and academic research to build our products. Given more than 248 million monthly active users enjoy Spotify, our products and tools also need to be usable and scalable, and integrate seamlessly with the wider Spotify architecture. We have some exciting challenges ahead of us and we're looking for a talented Product Manager to join the team and help us grow what we are doing. Your responsibilities will be to identify and shape opportunities and know the balance between developing for scale and empowering teams to explore ambiguous domains. You will be expected to regularly collaborate with product managers, engineers and the business to drive cross-company initiatives. You will have significant impact in shaping multiple aspects of Spotify's future, as well as building out a core part of the User Fraud product area. You'll have the opportunity to drive collaboration across Spotify, and should be comfortable communicating with both technical and non-technical stakeholders and partners. Experience at audio, social or streaming companies, or an understanding of the security and integrity landscape will be a plus.
What you will do
Drive deep understanding of user behaviour & identification of opportunities that may reduce abuse.
Balance research into new threats against development for scale
Develop end-to-end policies and methodologies to handle abuse
Develop systems and tools that will enable scale and rapid deployments
Collaborate with a multi-disciplinary team across multiple locations
Collaborate across multiple teams to drive forward collaborative initiatives that will unlock further knowledge about abusive behaviour
Use data & insights to prioritise, prove value and motivate teams
Contribute to vendor analysis and engagement
Drive education and reporting across the business
Who you are
3+ years experience in product management
Security / integrity experience, ideally with a major social product, media or technology organisation
Product management experience with data science / ML
Experience working with operations teams and with external partners
Experience working with research-driven teams
Experience working with data & infrastructure teams
Knowledge of technical architecture / scalable web applications
Track record of influencing across organizations and of partnering effectively with cross-functional teams.
Experience educating senior leadership
Viewed 44 times / 1 views today