Marketplace Trust Director – 1STDIBS
Location: New York City, United States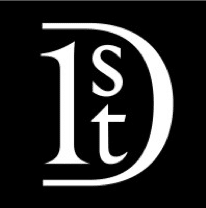 About Us
Since 2001, we have captured the magic of the Paris flea markets online and continue to set the standard for those seeking the most beautiful things on earth. By bringing together the best sellers and makers in vintage, antique and contemporary furniture, home décor, fine jewelry, watches, art, fashion and more from 600 cities around the globe, 1stDibs offers a curated inventory that is not available anywhere else.
Role
As the 1stdibs marketplace continues to expand, it's imperative that we maintain the integrity of our business: enter, Marketplace Trust. Working for the Marketplace Trust team allows for a chance to collaborate with external restorers, the 1stdibs art and design research team, external experts in art and design, and both buyers and sellers of luxury products on a daily frequency.
Our vision is to empower 1stdibs customer-facing teams to quickly and fairly resolve disputes related to on-platform transactions, while balancing our core marketplace values, customer preferences, and respect for our dealers' transaction policies, all while ensuring scalable/responsible practices that prevent 1stdibs from incurring undue financial loss.
This is a cross-disciplinary position that requires exceptional judgment, well-developed critical thinking & communication skills, & the ability to excel in ambiguous & quickly changing situations.
What you'll do
Manage complex escalated cases, inquiries, and legal notices, including working directly with legal counsel to respond to legal notices and implement and monitor policies to reduce legal risk (e.g., chargeback disputes, BBB notices, compliance with local and international regulations, etc.)
Develop trust and safety policies, best practices and product features that build trust for both buyers and sellers while providing a satisfactory end-to-end buying experience
Continually monitor attempted fraud by performing in-depth analysis of transaction and customer records to identify areas of vulnerability and adjust account review rules accordingly
Manage and empower the team to enforce policies and resolve complex escalations with customers, sellers, and creators in cooperation with our seller and buyer teams
Be the primary point of contact, to both internal and external stakeholders regarding the rules of engagement for 1stdibs' marketplace
Ensure day-to-day operations stay on track by managing team schedules, workload, and task assignment, while reducing average time to respond to high risk orders
Work with managers on buyer and seller-facing teams to design and implement process improvements that increase quality, efficiency, and customer experience
Manage current software and processes in place that support the team; serve as the point person for external vendors and recommend improvements, upgrades or rule changes, where relevant.
What you'll bring
5+ years' in a senior role focused on e-commerce fraud prevention, investigation, chargeback dispute resolution, identify verification, and mitigation strategies
Experience working with Customer Support, Legal, Product, Law Enforcement, and Sales teams on all matters relevant to both internal and customer-facing policies.
Experience with global market regulations, including anti-money laundering, sanctions, and copyright law
Proven ability to collaborate cross-functionally, influence, and unite people behind a common goal
Excellent written and oral communication skills
Ability to work in a fast-paced and dynamic environment
Ability to set work priorities in ambiguous and rapidly changing situations
Experience with policy development and enforcement
Exceptional judgment and critical thinking skills
Not a requirement, but a plus!
Experience with luxury goods
Experience with fraud software such as Kount and Lexus Nexus
Experience with Salesforce
Viewed 70 times / 1 views today