Manager, Fraud Risk and Payment Team – Lenovo
Location: Monterrey, Mexico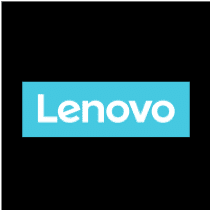 About Us
Lenovo (HKSE: 992) (ADR: LNVGY) is a US$50 billion Fortune Global 500 company, with 57,000 employees and operating in 180 markets around the world. Focused on a bold vision to deliver smarter technology for all, we are developing world-changing technologies that create a more inclusive, trustworthy and sustainable digital society. By designing, engineering and building the world's most complete portfolio of smart devices and infrastructure, we are also leading an Intelligent Transformation – to create better experiences and opportunities for millions of customers around the world.
Role
This role will be responsible for managing our North American Ecommerce Fraud Risk and Payment Operations Teams.  This team is responsible for mitigating the financial risk associated with Credit Cards, Credit, and Alternative Payments.  

We are seeking a dedicated, hardworking, analytical leader. You will be responsible for leading and motivating a large team while ensuring the daily operations of the business are being effectively and efficiently resolved.

Candidate should thrive and have demonstrated success in environments with ambiguity, big challenges, and quick change. You will be expected to lead by example and demonstrate cross-functional, collaborative, results-oriented work. 
Responsibilities
• Direct line manager for 18+ employees.  
• Create and communicate the vision, direction, and culture of the team by managing individual and team performance, expectations, and goals.
• Develop employees and their skill sets to expand the team capabilities and provide growth opportunities.
• KPI monitoring and development.
• Drive operational excellence and continuous process improvements by collaborating, and developing cross-functional partnerships with internal teams and external teams.  
• Understand our fraud risk systems and drive analysis that identifies patterns and trends that help inform our fraud policies and processes.
• Effectively communicate analysis & findings through analytics and reporting frameworks.
• Supports all aspects of the dispute process in compliance with Visa/MasterCard, federal and state rules and regulations.
• Stay current on cybercrime trends and investigative techniques.
Position Requirements
We are looking for someone with the following skills and experience.
• 5+ years' people and leadership experience with the ability to drive strong performance and develop talent.
• Experience in managing external and internal relationships.
• Self-driven leader with demonstrated ability to proactively drive, lead, and grow teams.
• High level of integrity and professionalism.
• Strong MS Word/Excel/PowerPoint/Outlook and general computing skills.
• Excellent English speaking communication – verbal and writing skills.
• Ability to identify, communicate, and champion process improvement opportunities and drive out inefficiencies
• Knowledge of card networks' Operating Regulations (Visa, MC, American Express and Discover) for both merchants and consumers preferred, but not required.  
• Ability to make decisions in a timely manner with incomplete or ambiguous information.
• Ability to maintain high level of confidentiality and data security standards.
• Ability to work extended hours as needed to meet department needs.
Viewed 73 times / 1 views today