Location: San Carlos, California, United States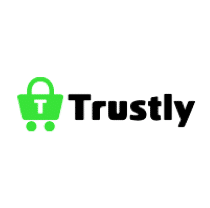 About Us
Trustly's PayWithMyBank is the leading Online Banking Payments product in the U.S., offering a high-UX conversion, high-payment authorization, low-cost and low-fraud alternative to Visa, MasterCard, American Express, PayPal, et al.

Our customers (e.g., AT&T, eBay, DraftKings, Facebook, FanDuel, MoneyGram, Western Union) offer PayWithMyBank as an online payment method available to customers. We help our consumers deliver on a rich payment experience and grow their profits by increasing transaction volumes and reducing costs.

Consumers love our product because it's simple and safe. They initiate payments on any device by signing into online banking without leaving the merchant's site or app – no card or bank account numbers to provide.
We are a diverse and fast-growing team with employees worldwide. Our North American headquarters is located in downtown San Carlos, CA within walking distance of Caltrain. Our global headquarters is in Stockholm, Sweden with regional offices in the U.K., Germany, Spain, Portugal, Malta, and Brazil.

Our vibe is fast-paced, casual, professional, positive and fun!
About the role:
You will be responsible for PayWithMyBank's fraud, return, approval/decline, and bad debt rates, and for the people, policies, procedures and technology that impact our risk and collections KPIs. As such you not only drive our current profit margins but will be building a capability that is central to our broader product strategy.
You are an experienced risk professional with hands-on experience as well as a strong people leader, both in hiring and managing for a mission-critical function. You need to be data oriented and a deeply curious problem solver, forward-looking with a solid grasp of technology, payments, and fraud trends, have a healthy level of skepticism, and be excited to build a world-class risk operation using state-of-art machine learning. You will report to the Chief Operating Officer.
What you'll do:
Directly increase profits by optimizing transaction throughput and residual loss rates
Drive our corporate policies and procedures around risk including merchant categories, onboarding processes, product requirements, and operational practices
Develop and oversee risk and collections operations
Shape our pricing strategy
Shape our strategy in developing new, risk-based payment products that build on our unique technical capabilities
Collaborate with our Data Engineering and Data Science team to drive the next generation of our risk rules and machine learning risk engine
Build an efficient and scalable risk capability by recruiting, training, leading, and managing the best risk scientists and defining organizational processes to support them
Who you are:
8+ years of experience in risk/fraud roles
4+ years of experience in risk operations management
3+ years of experience working with Machine Learning models
Strong technical skills
Desire to get hands dirty in the details, ability to transition to strategic leadership role
Ability to prioritize and make mission-critical decisions with limited information
Effective cross-functional leader
Experience working in a fast-moving startup
Experience in FinTech / online payments space
Experience with Java, Keras, Python, and TensorFlow
Experience with relational databases, SQL, and data access tools
MS or PhD in mathematics, data science, computer science or engineering
Viewed 55 times / 1 views today