Head of Fraud Prevention – GOCARDLESS
Location: London, United Kingdom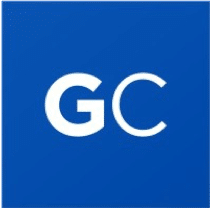 About Us
GoCardless is on a mission to take the pain out of getting paid for businesses with recurring revenue. We've created a global bank debit network, to rival credit and debit cards. On top of it, we've built a platform designed and optimised for taking invoice, subscription, membership and instalment payments.
Role
Lead the fraud team at a cutting-edge, dynamic and high growth fintech company.
GoCardless processes billions in payments each year. Tens of thousands of businesses across the UK and beyond rely on us to handle their payments, and hundreds more sign up every week. As we look to the future, those businesses will be larger, more demanding, and present in multiple countries – and so will we.
The fraud team must ensure that GoCardless adopts, implements and maintains innovative and appropriate fraud prevention processes and controls as we have a duty to banking partners, regulators, schemes, merchants and their customers to review and monitor accounts and transactions with the utmost care.
Our Head of Fraud Prevention will lead GoCardless' risk mitigation strategies and oversee, assess and communicate our business fraud risk. You'll be responsible for our fraud risk management framework, ensuring risk policies are being adhered to and consistent with regulatory and industry standards and also leading our talented fraud prevention team.
We're creating a new way to do Risk in Financial Services. We don't do box-ticking, hide in our Risk corner in the office or employ an army of naysayers. We –
…are ready to serve everyone, if we wanted to – we ensure Risk does not constrain the business but unlocks the potential to serve everyone and achieve our goals while providing the business with a safety net
…automate everything we do – we don't like inefficiencies and believe real risk mitigation cannot be done by throwing people at the problem
…create the best possible customer experience – we want our customers (both internal and external) to feel they cannot wait to go through our processes
What you're going to do:
Working with our CRO and our VP of Financial Risk and Onboarding to determine a fraud prevention strategy that will enable GoCardless to mitigate loss and financial risk, as well as minimise its financial exposure and liability
Horizon scanning to ensure GoCardless has access to the latest solutions and technologies in the fraud prevention space
Constantly improve the performance of the fraud prevention system by working closely with our risk analytics team to improve our fraud models
Leading our fraud prevention team and ensuring they are effectively trained in the use, maintenance and monitoring of the fraud prevention system
Defining and analysing data trends, key metrics and financial risk patterns, in order to continually improve fraud prevention, customer experience and the efficiency and effectiveness of our processes
What we're looking for:
You've built and led fraud prevention teams in a high growth environment
You have an analytical mindset but also a creative approach to scoping business problems and questions
You have previous experience of using analytics to support fraud prevention decision-making
You have a relevant academic degree in finance, engineering, statistics or similar analytical/quantitative field
You're proficient in using SQL to extract data and analysis tools such as Python or R. If you also have experience with software development, that's a plus.
Ability to think logically and process information with a high degree of accuracy
Proactive work ethic, with the ability to deliver results and meet challenging deadlines
You are brilliant at presenting data insights to support your team's decisions
You love leading people
Viewed 67 times / 1 views today