Fraud Specialist – Patreon
Location: Porto, Portugal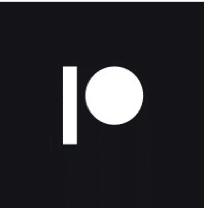 About Us
Patreon is a creator-founded membership platform that helps creators change the way their art is valued through a direct relationship with their fans. Thousands of video makers, podcasters, musicians, writers, game developers, and other creators are making a salary on Patreon. Through ongoing financial support, they are able to spend more time connecting their fan community and creating filling the internet beautiful things that millions of people enjoy. Our endgame? A new creative economy that gives more power to creators, inspires their fans, and builds healthier communities.

Our user base has doubled in the last year alone, and we have paid over $1 billion directly to creators on our platform. In order to support this level of growth and bring our brand's personality to life, Patreon is looking for a Fraud Specialist. 
What you will do:
Review suspicious accounts using internal and external fraud tools, and take action in accordance with Patreon's policies.
Research and analyze data to detect fraudulent activity, and develop opportunities for minimizing fraud and avoiding false positives.
Independently determine and recommend an appropriate course of action following fraud detection.
Work with Data Science and Risk Engineers to develop and test rule sets and machine learning models.
Work cross-functionally with our Content Moderation and Community Happiness team regarding account suspensions, closures, and other fraud matters.
Help identify process improvements and contribute to key projects and initiatives.
Skills and experience you possess:
2+ years of professional experience, including 1+ years conducting fraud operations and/or AML
Fluent in English (Please submit resume in English)
Self-starter who is very comfortable dealing with ambiguity
Knowledge of, and experience utilizing fraud investigative techniques and practices
Ability to analyze, summarize, and communicate findings and issues drawn from facts
Demonstrated ability to forge strong working relationships within and across multiple disciplines
Excellent oral and written communication skills
Basic Zendesk knowledge is a plus
Knowledge of KYC, SAR, OFAC/FinCen is a bonus
Projects you may work on:
Chargeback monitoring
Fraud Trend reviews
What you will have the chance to learn:
Data Science
Fraud trends related to subscription services
Chargeback processing
You'll love working here if
You care about getting artists and creators paid
You work best in a highly collaborative environment
You strive to improve existing processes
You want to work with teammates who excel at their jobs and have artistic talents
You are committed to challenging the status quo and make sure our culture at Patreon is among the most diverse and inclusive places to work
Who you'll work with:
At Patreon, you'll join a high-performing and highly-empathetic team of people who proudly work on fulfilling our mission of funding the creative class. Our culture of creator-first, thoughtful teammates keeps work creative, stretching, and rewarding.
Our Core Behaviors:
Put Creators First. Patreon is nothing without our creators.
Achieve Ambitious Outcomes. Set, measure, and accomplish goals that deliver massive value to our creators and patrons.
Cultivate Inclusion. We want an environment that retains and engages the diverse teams we build.
Bias Towards Action. When in doubt, we take the next best step, then course correct when needed. We go out of our way to fix problems when we see them. We take ownership seriously.
Be Candid and Kind. Be extremely caring and extremely direct in all you do at Patreon, especially when it comes to giving positive and constructive feedback.
Be Curious. You don't know it all, and that's the fun part. Everything gets better when you're curious. Things get more interesting, more clear, and more approachable. When you bring curiosity into the workplace, you're growing yourself, your teammates, and Patreon as a whole.
Viewed 91 times / 1 views today