Fraud & Payments Analyst – Snaptravel
Location: Toronto, Canada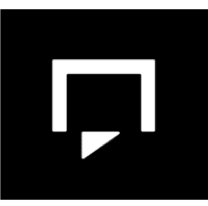 About Us
SnapTravel is a AI commerce startup, allowing millions of users around the world to book their travel over messaging. 
With a high-performing team of world class leaders, SnapTravel thrives on tackling complex problems within AI/ML, Conversational UX (optimizing conversions and new user behavior over chat platforms), Data Analytics and Scalable Infrastructure to push the boundaries of tech and travel globally.
At SnapTravel, we pride ourselves on the performance-driven environment we've created for our team to prosper and excel. Our values are rooted in making data driven-decisions and risk-taking actions that add value to both the user and the team and our work has been featured on the New York Times, Forbes, Bloomberg, TechCrunch, Fast Company, etc

About the Role:
We are looking for a Fraud & Payments Analyst to join our team! As a Fraud Analyst you will be a member of the Finance team, who is responsible for all initiatives around investigating and disputing chargebacks and minimizing fraud related costs for our thousands of hotel customers. You will bring a solid understanding of the chargeback process and strong analytical background to the team. You will also help manage our payment processing relationship and help optimize our cost structure related to payments. Your role will have a direct impact on our company profitability and improving the experience of Snaptravel customers. 
Challenges You'll Solve:
Analytical Skills: Analyze transactions and available data points in Snaptravel's system on a daily basis, looking for signs of abnormality, fraud and inappropriate usage of Snaptravel's services.
Minimizing Losses: Performing complex fraud investigations to minimize Snaptravel and Snaptravel's customer losses. Collecting compelling evidence for chargeback claims to increase our success during the representment process.
Developing Support Documentation: creating supporting documentation to provide compelling evidence to the acquiring bank in order to dispute chargebacks.
Process Optimization: Contribute to improvements of flows and processes of fraud detection. Work with 3rd party tools and develop creative solutions on how to optimize our fraud prevention strategies.
About You:
You have at least 1 year of experience in a Fraud or Chargeback role, ideally with a focus on collecting evidence and analyzing data
You have incredible attention-to-detail, and can be relied upon to provide thorough, well-reasoned and accurate results
You can work with a high degree of self-direction and problem-solving with the ability to thrive in a fast-moving environment
You have proficiency in Excel, and have worked with SQL, Tableau, or Looker in the past
Viewed 64 times / 1 views today