Location: Porto, Portugal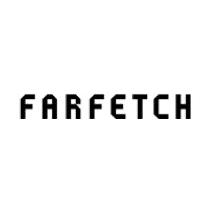 About Us
Farfetch exists for the love of fashion. We believe in empowering individuality. Our mission is to be the global technology platform for luxury fashion, connecting creators, curators and consumers.
Operations
We're passionate about operational excellence, acting with our customers always in our heart. From Content Creation, to Payments and Fraud, to Delivery and Customer Care Services, we're creating seamless and luxury experiences for our customers all around the world.
Porto
Our Porto office is located in Portugal's vibrant second city, known for its history and its creative yet cosy environment. We welcome new ideas and a large number of our people. From Account Management to Technology and Product, whatever your skills are, you'll find your fit here. You can have an informal meeting in the treehouse or play the piano in your lunch break!
The role:
In Fraud, our goal is to ensure that we give our customers a frictionless and safe experience when buying on the Farfetch platform.
The team is responsible for the global fraud performance of Farfetch platform. This leads to diverse streams of work like analyzing customer trends and data to form the right strategies, managing 3rd party provider relationships, and working with product and engineering teams
to shape our product offering.

What You'll do:
Be responsible for the development and on-going optimization of fraud prevention and detection strategies across the customer lifecycle.
Understand the objectives of our diverse internal stakeholders and work with our team to understand how we can help achieve them.
Manage relationships with these stakeholders, and external providers
Deliver projects, streams of work, continuous improvements with a wide range of teams, such as technology, product, finance, compliance, customer service, payments and more.
Develop a proactive, independent, balanced and a fraud risk awareness culture within the organization.
Continuously improve the operational efficiency and effectiveness of fraud risk management processes.
Connect the dots. You'll connect and influence very diverse people around the business to get things done.
Ensure proactive communication into and from the team, and that the great work and insight in the team is finding the right audience. You'll foster a culture of collaboration.
Find better ways of working, using various methods in your toolkit
Who You Are:
5+ years of relevant experience, preferably in e-commerce Fraud.
An excellent communicator, with the capability to communicate with many different kinds of people inside and outside the business.
Able to demonstrate a track record of building strong relationships with diverse teams.
Pro-active. You like to get out from your desk and make things happen.
A natural organizer, able to break complex challenges into easy to manage parts.
You're detail orientated.
A very strong team player that knows how to work with others to get things done.
Comfortable in making decisions with uncertainty in a fast-moving environment. You know how to prioritize.
Fluent in English, both written and oral.
Fun to work with!!
Viewed 46 times / 1 views today