Fraud & Investigation Manager – Lycamobile Group
Location: London, United Kingdom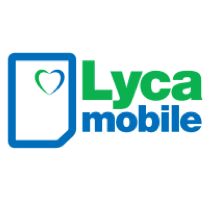 About Us
Lycamobile's mission is to connect friends and family around the world. As the world's biggest international mobile virtual network operator (MVNO), Lycamobile provides low-cost, high-quality data and voice services to over 15 million customers across 23 countries. It is now expanding to offer a broad range of financial and travel services, including Lycamoney and Lycafly, that help people stay in touch across borders. Founded in 2006 and with a turnover of €1.5 billion in 2014, Lycamobile continues to grow rapidly and now welcomes a new customer to its family every two seconds.
About the Role
The role, reporting directly to the Head Of Fraud And Revenue Assurance And Data Protection Office, will involve working with a number of stakeholders to develop policies, standards and methodologies which will allow fraud to be assessed in line with the wider risk profile. You will be the primary resource for the investigation of cases of criminality and unusual & significant cases of fraud/suspicion.
You will play a pivotal part in embedding fraud control frameworks across the business as well as undertaking regular assurance reviews and quality checks. You will be expected to monitor fraud control models and assess that the business' fraud control strategy is aligned to the wider company ethos.
Scope
You will champion Fraud Prevention both external and internal across all Lyca brands throughout the organization around the world.
Initial Activities
Map fraud protection activities by product (Fraud Detection Processes Systems and Data.vsd)
Document counter-fraud activities
Develop Fraud KPIs
Develop and present fraud dashboard
Participate in pro-active fraud investigations on new products
Due diligence fraud checks on existing products
Internal and external investigations
RESPONSIBILITY AREAS
Proactively establish fraud management controls throughout all operating countries to ensure that all data is captured
Define and develop fraud controls for all operating companies including Lycamobile, Lycafly, Lyca Health, Lycamoney
Ensure all investigations are recorded and case managed to evidential best practise standards
Conduct investigations yourself when required by the senior management, presenting findings and ensuring that recommendations are enacted thereafter
Investigate Internal-fraud in conjunction with Legal and HR in a proportionate, legal accountable and necessary manner.
Delivering SME relating to Fraud.
Acting as a key point of contact for 1st line defence team for the escalation of fraud patterns and operational issues.
Investigate exceptional fraud cases outside of existing processes and controls, submitting comprehensive reports that highlight the persons responsible and how the alleged offences were committed.
Develop a trusted relationship with key internal stakeholders including Legal team, HR, Product team, Logistics, Finance etc.
Encourage the incident reporting of all suspicious activity
Develop key contacts in Law Enforcement Agencies, The Home Office and Regulators as required – working closely with Lycamobile's Disclosure team.
Develop consistent documented response plan and preparedness to various threats
Highlighting key patterns of crime
Review trends of malpractice & fraud across the business
Maintaining and updating fraud control policies and guidebook
Identifying key issues and escalating appropriately
Conduct Route-Cause analysis where fraud has been established, and escalate issues and solutions to key stakeholders
Conduct interviews with witness and persons of interest in a manner compliant with Group policy.
KNOWLEDGE, EDUCATION, EXPERIENCE AND KEY COMPETENCIES
Investigative nature with great attention to detail
Proficient in data mining techniques
Proven experience and understanding of fraud analysis
You should be able to demonstrate a strong understanding of fraud risk management and the tools/strategies used
A recognised investigative qualification would be advantageous. Eg. CFE
Demonstrable experience of investigating high value, high sensitivity and complex fraud cases
Prior experience of one or more of the following disciplines would be advantageous: Telecoms Fraud Investigation, eCommerce Fraud Investigation, Financial Services Fraud Investigation, Operational Risk, Risk and Controls, Policy Development, Internal Audit
An excellent working knowledge of various Fraud Management Systems is expected
Understanding of PCI DSS
Experience of working with Merchant Service providers (e.g. WorldPay, ReD, Streamline etc)
Strong communication skills
Viewed 34 times / 1 views today