Fraud Analyst – Netspend/TSYS
Location: Austin, Texas, United States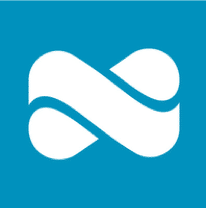 About Us
Every day, Global Payments makes it possible for millions of people to move money between buyers and sellers using our payments solutions for credit, debit, prepaid and merchant services. Our worldwide team helps over 3 million companies, more than 1,300 financial institutions and over 600 million cardholders grow with confidence and achieve amazing results. We are driven by our passion for success and we are proud to deliver best-in-class payment technology and software solutions. Join our dynamic team and make your mark on the payments technology landscape of tomorrow.
Global Payments is the parent company for TSYS, Netspend, Heartland, TouchNet, OpenEdge, Xenial, Greater Giving, ACTIVE Network, and AdvancedMD.  Headquartered in Georgia with over 24,000 employees worldwide, Global Payments is a member of the S&P 500 with worldwide reach spanning over 100 countries throughout North America, Europe, Asia Pacific and Latin America.
The Fraud Analyst will provide critical support to the Risk Management team at NetSpend. The successful candidate will quickly develop an understanding of the Company, its organizational structure, and its key businesses in order to effectively perform risk management duties. The core responsibilities of the Fraud Analyst will be largely focused around protecting NetSpend from various forms of risk and fraud by reviewing transactions and accounts. Fraud Analysts also work closely with Client Services, Chargebacks, Disputes, and New Accounts teams, as well as Compliance officers and all other internal teams to mitigate risk.
Normal Shift is 11:00am-8:00pm, plus every other Saturday.
Responsibilities:
Identify and track current fraud trends by reviewing transaction and account patterns
Work reports and databases using established policies and procedures
Test and provide feedback on process and system improvements that are based on changing fraud trends and patterns
Work closely with internal functions including Disputes, Recoveries, Customer Service, and Compliance
Monitor consumer transaction and account activity for potential fraudulent activity including identity theft, account take over, friendly fraud, and other identified risks
Effectively communicate with appropriate authorities to resolve fraud concerns
Maintain a high level of customer service while addressing customer, law enforcement, merchant, and bank requests via phone, email, and fax
Adhere to a strict attendance and punctuality policy
Adhere to strict compliance and regulatory requirements
Assist in preparing SAR files, using various systems to obtain required documentation, and organize files according to established standards
Work on projects of various degrees of engagement which are aligned with Corporate and Departmental Objectives using established guidelines; review, make decisions, and document results
Skills/Education/Experience:
1-2 years experience in risk management, fraud investigation, chargeback representation, or law enforcement
One year of experience in the Retail Banking, Payment Processing, or work experience in law enforcement/investigations
Bachelor's degree preferred
Knowledge of card processing, payment fraud prevention/detection techniques, and/or On-line Fraud Management
Detail oriented with excellent research, organizational, and problem-solving skills
Ability to manage multiple projects simultaneously
Excellent organizational, communication, presentation, and interpersonal skills
Excellent PC and technical proficiency in Microsoft Word, Excel, and PowerPoint
Strong analytic and problem solving skills
Interview and Interrogating skills
Good customer service skills to include diffusing upset customers
As provided in NetSpend's Background Check policy, eligible candidates may be subject to drug, criminal history, and credit checks, which will be conducted and used in accordance with applicable local, state, and federal laws
Viewed 33 times / 1 views today