Location: Mulgrave, Victoria, Australia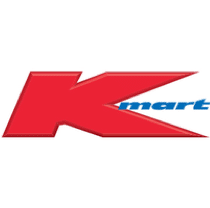 About Us
With more than 235 stores and employing over 34,000 people, Kmart is proud to be one of Australia and New Zealand's largest and most successful retailers.
Serving the needs of Australian and New Zealand families is at the core of who we are as a business, that's why we are driven to be the place customers rely on for low prices and making every day living brighter.
Culture
You'll be joining a dynamic team with a fantastic culture where diversity is openly celebrated, and you'll be challenged and supported to achieve personal and business goals. Expect a work environment that is highly collaborative, fast-paced, inclusive and progressive – with no two days the same! Our values – Think Customer, Take Care, Live Integrity, Grow Together and Reach Higher will resonate with you deeply and you'll enjoy being part of a growing, iconic Australian business that has a fantastic culture that is non-hierarchical, diverse and inclusive.
We are seeking an experienced Online Fraud Analyst to join our Online team based in Kmart's National Office in Mulgrave.
What we're looking for?
The ideal candidate will be able to demonstrate their experience in a similar role along with good research and analytical skills. Strong capability to learn new systems is essential as is the ability to work in a sensitive environment along with good time management skills, strong problem solving and decision making skills.
About You
The primary focus in this role is to work with stores, customer experience centre and online to identify fraud reduction opportunities that support the delivery of Kmart's online platform. You will have the opportunity to work with data mining providers to set appropriate fraud rules without impacting the customer experience, and analyse and report on data relating to fraudulent and potentially fraudulent customers and team members.
Other key responsibilities may include:
Drive implementation of Fraud identification strategies, in line with loss and shrinkage reduction programs, policies and procedures for the online platform.
Disseminate investigations to relevant teams into suspected loss and internal and external fraud activity
Establish and maintain effective working relationships with all internal and external stakeholders to enhance the identification and resolution of criminality and malpractice.
Provide ongoing coaching, education and awareness to the profit protection and Online teams in relation to fraud detection, reporting & prevention
Monitor data mining and shrinkage reports, to identify offenders and trends and communicate findings
You will be afforded autonomy and accountability in your role and have access to development opportunities across both Kmart and the Wesfarmers Group, excellent remuneration, inclusion in company bonus scheme & access to Wesfarmers share plan (both for eligible team members), free parking and benefits program including a discount card for Kmart, Coles, Target and Officeworks.
The successful candidates will need to undergo a national police check.
At Kmart we aim to ensure our teams reflect the diversity of the communities in which we operate.
Viewed 32 times / 1 views today