Location: Bucharest, Romania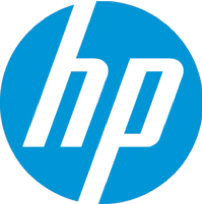 About Us:
HP Inc is a fortune 100 company, the market leader in commercial personal systems and printing, driving innovation that empowers people to create, interact, and inspire like never before. We leverage our strong financial position to extend our leadership in traditional markets and invest in exciting new technologies such as 3D printing, immersive computing, hyper mobility, Internet of all things and smart machines.
Our Fraud Prevention team is growing quality of impact! If you are passionate about new ideas and solutions – Join us to embark on a diverse and exciting career path in a dynamic, high-tech environment. Our teams are creative and friendly, providing a wide range of services at HP Inc.
What will your role be?
As a member of our Fraud Prevention team, you will be on the forefront of protecting HP's online sales from online payment fraud. Your mission will be that of maximizing sales and minimizing fraud losses. Using predefined decision models and your own perception, you will be analyzing orders, identifying fraud trends while learning about the rapidly changing world of ecommerce.
What will your day consist of?
You will apply tested risk decision models to credit card and PayPal transactions
You will observe closely our fraud prevention model and identify improvement opportunities
You will hone your data analysis skills by using Excel and Power BI
You will communicate with customers to identify fraudulent behaviors
You will advise Sales on fraud risk
You will lead and/or participate in business enhancement projects
Who are we looking for?
A strong collaboratorwith excellent English (and another European language):

Detective mindset with a penchant for analyzing and modelling data
Ability to take risk based decisions in a fast paced environment
A unique voice and a talent to challenge status quo processes

An independent result-oriented professional with

Drive & a creative power to meet continuous challenges of the role
Proven problem-solving skills

An excellent Fraud analyst with

Proven analytical skills coupled with willingness to continuously learn
Solid computer literacy, curious to work with various technical tools to gain efficiencies
Typically in the 2nd year of study or above at the university or master students in finance, accounting, business administration, supply chain, or related areas of study
How will we help your personal and professional development?
We don't label you or your performance, we look to help you grow your unique potential
Trainings, workshops and access to more than 10,000 wisdom nuggets via our learning platform and programs on all key professional and leadership skills you can imagine
New disruptive technology introductions sessions
We love our work environment. We think you will too:
It's a friendly atmosphere with supportive leaders to bring your creativity to max
Work-life balance support including flex-time arrangements and work from home opportunities
Corporate Social Responsibility initiatives to help you make an impact to communities at large
Your additional benefits package:
Medical services subscription
Other flexible benefits (Medical services for family, Dental Plan, Fitness Programs, Kindergarten)
Wellness program, Multisport card and free coffee, tea and fruits
Vendors discount program (Restaurants, cinema, clothing, and other)
Viewed 44 times / 1 views today