Emerging Products Team Lead – Risk & Payments – Facebook
Location: Sunnyvale, California, United States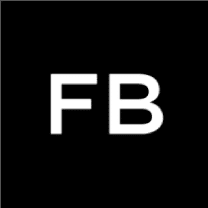 About Us
Our Risk and Payments team's purpose is to serve our global community by providing payment support, upholding our payment principles, and protecting individuals and businesses against payment abuse. We seek to lead the payments industry in trust, integrity, and support. To help us achieve this mission, we are hiring a Launches Program Management Lead in our Emerging Product & Partnership Operations team. In this role, you'll be responsible for leading a team of Program Managers who ensure launch readiness across our Facebook family of apps (Facebook, Instagram, Oculus, Portal, Messenger, WhatsApp) and underlying products that involve a payment transaction.

The Emerging Products team is responsible for ensuring Risk and Payment Operations is ready to support new payment products developed at Facebook. This requires coordinating and driving requirements across our internal stakeholder teams in Risk and Payments, as well as influencing product teams to incorporate fraud management and customer support best practices. We partner with multiple teams including Product, Engineering, Operations, Analytics, Legal, Policy, and Finance to ensure new products successfully launch and succeed.
The Emerging Products team is looking for a people manager to support and grow a team of individual contributors who drive operational readiness for new payment products. The right candidate will thrive working in a dynamic situations with moving problem spaces, encourage diverse perspectives, and set an inclusive team environment (meetings, hiring, processes, communications, etc) while also being hands-on with driving strategic engagement and program delivery.
Emerging Products Team Lead – Risk & Payments Responsibilities
Lead and enable a high-performing team of program managers to deliver on goals
Provide mentorship, guidance and career development to members of your team while removing roadblocks to enable them to do their best work
Drive team strategy, goal setting, overall performance, work with direct reports on strategies for executing, measuring progress and sharing results
Coordinate with global cross-functional teams including Data Science, Product, Engineering, Legal, Policy, and Operations to prioritize and roadmap solutions that enable payment product launches
Establish and grow solid cross-functional relationships with Product, Engineering, Policy, Legal, Compliance and Operations
Provide thought leadership on subjects cutting across fraud and customer support operations and manage Director and VP-level stakeholders
Provide management guidance and coaching on organizational effectiveness, change management, and conflict resolution
Continually drive efficiencies through operational rhythms and processes managed across the team
Actively contribute to recruiting efforts and growth of the larger Risk & Payment Operations team
Minimum Qualifications
2+ years of people management or mentorship experience
4+ years of relevant experience working in consulting, strategy, operations or equivalent program management experience in technology companies
Experience being a "connector" across teams and managing a program/project against KPIs through to completion
Demonstrated experience to follow-through on execution and procure necessary resources to remove roadblocks for the team
Experience resolving and communicating about issues with both technical and non-technical audiences
Experience influencing across functional boundaries and/or globally
Experience working with international or cross-functional teams
Preferred Qualifications
Experience managing remotely, across global regions
BA/BS Degree
Viewed 44 times / 1 views today