Director – Transaction Risk – GoDaddy
Location: Tempe, Arizona, United States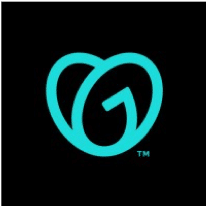 About Us
GoDaddy powers the world's largest cloud platform dedicated to small, independent ventures. Our mission is to empower entrepreneurs everywhere, making opportunity more inclusive for all. We're a trusted growth partner to over 19 million everyday entrepreneurs worldwide. We're empowering them to change the world if it doesn't quite fit them. To make their idea real. To grow it online. We help them do what they've been dreaming of and make the world they want. 
What you'll get to do
As part of the Global Payments & Transaction Risk organization, the Director of Transaction Risk is responsible for leading the operational aspects of the transaction risk functions. This position will work strategically with internal leaders across all of our business lines and brands to build and implement a multi-layer best in class transaction risk program that improves fraud prevention, optimizes detection, and increases payment dispute-related recoveries.
Your experience should include
Overseeing the 24/7 operational transaction risk teams, which are responsible for the mitigation of payment fraud, viral code abuse, commission abuse, free trial registration abuse, chargebacks, and the overall risk of any activity that is or will become a payment; with a focus on the continuous optimization of work processes, results, and systems.
Acting as primary subject matter expert on transaction risk best practices, fraud/abuse trends, and mitigation technology; establishing policies/procedures and guiding the strategic vision for our first lines of defense/recovery as well as strategic advice for enterprise-wide transaction risk operations and second lines of defense
Working cross-functionally throughout the organization to build and implement a multi-layer best in class transaction risk program; implementing additional controls, enhancing existing fraud rules/systems, and working closely with support teams to improve reporting
Reviewing new products, services, payment methods, brands, compliance, and change management initiatives to assess transaction risk, leading effort to recommend and implement the appropriate mitigations
Envisioning and executing the company's transaction risk strategy, by leading and coordinating projects, establishing business requirements, ensuring the appropriate level of testing is completed, and measuring success while acting as a liaison between internal teams and external vendors
Owning key transaction risk metrics and deriving actionable optimizations with the goal of preventing/detecting fraud/abuse, increasing both detection and recovery rates, and improving the customer experience
Ensuring employees have the tools and training necessary to succeed. Completing standard supervisory responsibilities including, but not limited to, one-on-one's, team meetings, quality assurance reviews, hiring, terminations, corrective actions, and performance evaluations
You might also have
The ideal candidate will have the rare blend of deep technical knowledge and strong business acumen, making key decisions quickly and autonomously.
10+ years of prior experience in fraud loss prevention/risk management
5+ years of fraud/chargeback operational management and/or leadership experience
Excellent verbal and written communication skills with demonstrated expertise presenting to senior management
Demonstrated ability to work collaboratively across multiple lines of business/functions/brands at various levels of the organization
Strong analytical and problem-solving skills with ability to effectively multi-task and make data-driven decisions; possessing excellent business/financial analysis skills with the ability to translate identified opportunities into a strategic plan
Strong project management and collaboration skills to successfully manage projects from end-to-end while delivering quality results within expected timeframes and measuring/communicating the success of outcomes
Willingness to travel as needed
Broad and strong relationships within the payments/fraud/risk communities that can be leveraged to stay abreast of evolving risk/threats and industry best practices
Bachelor's Degree in Accounting, Finance, Business Management or related field preferred
Proficient in Microsoft Office, SQL, Tableau, and Hadoop
We've got your back
Enjoy our many benefits (My Wallet), including paid time off, 401k, equity grants and parental leave. Join one of our employee resource groups (Culture). Continue to have a side hustle, if you have one (we love entrepreneurs, remember?). Most importantly, come as you are and make your own way.  
GoDaddy is proud to be an equal opportunity employer. We will not discriminate against any applicant or employee on the basis of age, race, color, ethnicity, national origin, citizenship, religion, creed, sex, sexual orientation, gender, gender identity or expression (including against any individual that is transitioning, has transitioned, or is perceived to be transitioning), marital status or civil partnership/union status, physical or mental disability, medical condition, pregnancy, childbirth, genetic information, military and veteran status, or any other basis prohibited by applicable federal, state or local law. GoDaddy will consider for employment qualified applicants with criminal histories in a manner consistent with local and federal requirements.
Viewed 34 times / 1 views today