Director, Risk and Compliance – DraftKings
Location: Boston, Massachusetts, United States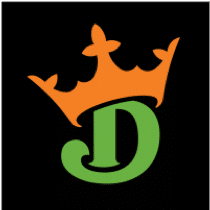 About Us
DraftKings Inc. (Nasdaq: DKNG) is a digital sports entertainment and gaming company. It's simple, at DraftKings, we believe life's more alive with skin in the game. For that reason, we're committed to responsibly creating the world's favorite games and betting experiences. Headquartered in Boston, MA, with offices around the globe, we believe we can continue to define what it means to be a technology company in sports entertainment. We love what we do, and think you will too.
We're reimagining sports and technology. DraftKings is bringing sports fans closer to the games they love and becoming an essential part of their experience in the process. An industry pioneer since our founding in 2012, we believe we can continue to define what it means to be a technology company in sports entertainment. We love what we do and we think you will too.
Work with us as we invent an industry. We're growing rapidly and looking for a Director, Corporate Compliance, to work with the business to build and maintain a corporate compliance program.  Sound good to you? Join us.
What you'll do as a Director, Corporate Compliance:
Report directly to the VP of Compliance and Risk.
Build out a Corporate Compliance Program with a focus on Payments, Anti-Money Laundering, Privacy, Vendor Management, and other corporate compliance initiatives.
Evaluate existing processes in relation to regulatory requirements.
Conduct ongoing compliance assessments and monitoring of processes and procedures to ensure that the company complies with all relevant legislation.
Prepare regular and ad hoc reports to keep senior management and officers informed of the status of compliance efforts and changes in the regulatory environment.
Contribute to the company's understanding of the industry and its regulations, making recommendations and developing strategies to ensure compliance.
What skills you will use:
Bachelor's Degree; Master's or other advanced degree, preferred.
Certifications: CAMS, CIPP or CRCM expected.
Ideally, you have a minimum of 10+ years of experience dealing with financial or casino regulatory compliance; experience dealing with regulatory agencies.
Knowledge of Bank Secrecy Act, Anti-Money Laundering, Consumer Privacy, Consumer Protection Regulations required.
Analyze existing capabilities and reconcile with pending legislation and regulation, working with appropriate stakeholders to influence change as needed.
You will have the ability to manage tight deadlines and multiple complex projects simultaneously.
Who are we a good fit for?
We love working with talented people but more than that, we seek out compassionate co-workers with a collaborative spirit. Our work moves quickly and we're great at coming together to find creative solutions to some of tech's most interesting problems. If that sounds good to you, join us.
Viewed 39 times / 1 views today