Director / Manager of Fraud Risk Management – Petal
Location: New York City, New York, United States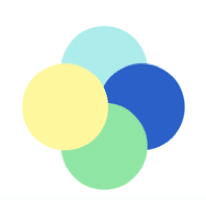 About Us
At Petal, we're using fresh thinking and cutting-edge technology to make credit honest, simple and accessible. We use machine learning to analyze more data in our credit decisions, which means more people qualify, even if they've never had credit before. And we use behavioral science and smart, intuitive design to offer a simple, customer-centric product that's engineered to achieve better financial outcomes — with straightforward terms and no fees whatsoever. The result is an exciting new approach to credit that has the potential to radically expand credit access and improve the lives of millions of consumers, shaking up a trillion dollar industry in the process.
Fraud and Risk
One of the key distinctions of Petal is our cashflow underwriting model.  In order for us to offer those who are new-to-credit access to credit, we can't rely on the traditional scores generated by credit bureaus; instead, we use an applicant's full financial record to assess creditworthiness.  This enables us to approve the underserved population of 'credit invisibles', paving their way to financial health. However, with our innovative model comes more opportunity for fraudulent and criminal behavior, and that's why we need to bolster our Fraud team.  Specifically, we are looking for a Director or Manager of Fraud Risk Management (title dependent on experience) to drive forward Petal's fraud management strategies and policies.
This is a highly cross-functional role that reports into the Head of Risk.
Key responsibilities
Improve core metrics related to fraud rate, incidents, charged-off dollars and customer experience from vintage to vintage; track and respond when metrics signal improvement opportunities
Develop, augment and validate fraud identification and prevention solutions and processes and ensure appropriate cross-functional support to deal with systematic and malicious fraud events; this includes outlining processes and procedures for our Customer Operations team in Richmond, VA
Establish appropriate profitability trade offs using various tools to maximize business return, ensuring that key business factors are understood and measured, some of which include account usage, revenue and fraud losses
Partner with Engineering, Product, and Operations teams to conceive, design, and monitor fraud strategies in order to mitigate fraud risk in the most precise manner possible; recommend which product features to build and why
Oversee analytical support to mitigate risk, enable revenue growth, and drive profitability through diverse analytical projects; analyze the effectiveness of existing fraud models and oversee the design, development, and management of new real-time fraud rules and models
Identify and explore new approaches, data sources, and potential partnerships to support improvements to existing and new programs; implement these tools as needed
Build and manage a team of fraud analysts to deliver results as well as engage in people development and hiring decisions for the fraud management function
Promote a risk-aware culture, ensure efficient and effective risk and compliance management practices by adhering to required standards and processes
Characteristics of a successful candidate
5-7 years of applicable experience in a Risk analytics role (Credit or fraud), in the financial industry (preferably in credit cards); 1-2 years minimum of people management.
Proficiency in one or more analytics & visualization tools (e.g. Tableau, Periscope, Looker); an ability to write very complex SQL queries. ETL experience a plus.
Strong business judgment and analytical skills. You've got the ability to take ambiguous problems and solve them in a structured, hypothesis-driven, data-supported way.
Track record of successful team-building and development.
Collaboration and strong communications, including proactively keeping people informed.
Adaptability in ambiguity. Not fazed by short-term challenges which come part and parcel with startups.
Ownership mindset and bias for action and solutions.
Detail orientation but able to still see the 'forest'.
Bachelor's Degree in Math, Physics, Statistics, Economics, Computer Science, or other quantitative field.
Viewed 49 times / 1 views today