Director, Fraud & Risk Technology – Silicon Valley Bank
Location: Santa Clara, California, United States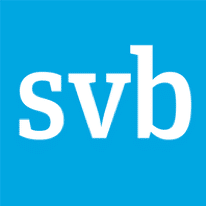 About Us
Silicon Valley Bank serves some of the most innovative companies in the world. Our clients are forward thinkers. True believers. Optimists. Inspired by them, we're changing the face of banking. Our clients have redefined products in many areas of the global economy, and every day we power their ability to do so. And we need leaders with the same can-do attitude as our clients. We're looking for creative thinkers who want to challenge the status quo and create a truly seamless digital banking experience on a global scale.
The Director of Risk & Fraud Solutions will lead and manage the technology teams building world class Fraud & Risk management platform to protect SVB and its clients from exposure to financial losses and effectively manage risk.
You will serve as a leader of technology team building strategic solutions and vision for fraud platform as well as work closely with the Product leadership team to drive overall platform evolution and delivery. You will collaborate closely with teams across the organization to provide strategic direction and guidance related to the building scalable and forward looking solutions in rapidly evolving financial crimes landscape.
A successful candidate must be able to demonstrate,
Proven track record of leading large teams across multiple geographies in US & India
Ensure team delivers with high quality and predictability with Agile mindset
Partner with Product managers, financial crime analyst & business teams in developing technology vision and roadmap for Fraud & Credit Risk Platforms
Partner closely with peer engineering leaders to ensure we operate as a single team
Proven leadership with ability to lead multiple teams configurations in a fast-paced multi-disciplinary environment
A willingness to mentor people inside/outside of the Information Technology department on best practices, system design principles, and computing industry trends
Able to articulate the tradeoffs at the application, system, and department level to the internal customer in a credible way during the whole lifecycle of the technology adoption to decommission. To clearly explain issues of reliability, scalability, and extensibility with respect to a technical solution
Demonstrated ability to bring the benefits of technology to solve business issues while also managing costs and risk
Able to influence decisions at various levels of corporate management
Excellent written and oral communication skills
Strong negotiating skills
Qualifications
Minimum Qualifications:
BA/BS degree in Computer Science or equivalent practical experience
Experience in management, engineering, and technology strategy leadership role
Experience in leading, growing and building a large engineering team
Preferred Qualifications:
Master's degree in Computer Science or related field
Expertise with cloud technologies such as Amazon Web Services (AWS), Microsoft Azure or Google Cloud Platform
Experience building Fraud & Risk Platform Solutions either home grown and/or using off the shelf products 
Exposure to Swagger and Open API banking specifications 
Establishing Risk Platform As a Service 
Experience building microservices and deploying using CI/CD pipeline. Must have managed DevOps teams
Experience of software development using Java
Experience working with teams across multiple locations. Distributed office working experience with a US headquarters
Familiarity with business process management and data-driven workflows
Excellent technical abilities with strong business, organizational and analytical skills
Skilled at identifying and evaluating new technological developments and gauging their appropriateness for the business
Ability to conceptualize, launch and deliver multiple IT projects on time and within budget
Strong expertise with the end-to-end implications and technologies of all scales
Viewed 46 times / 1 views today