Location: San Francisco, California, United States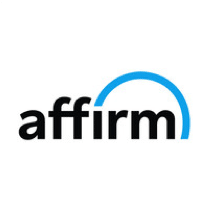 About Us
Affirm is reinventing credit to make it more honest and friendly, giving consumers the flexibility to buy now and pay later without any hidden fees or compounding interest.
We are hiring a senior fraud leader who will be accountable for fraud outcomes at Affirm. In this role, you will be responsible for tracking the constantly evolving fraud landscape and designing tools to combat emerging trends, partner with Machine Learning teams to build models to detect fraud at scale, and partner with Engineering and Product teams to constantly evolve Affirm's fraud-fighting toolkit.
Affirm was founded by Max Levchin, who built Paypal's fraud decisioning system, so the underlying fraud culture is strong. Given it's scale and ubiquity, Affirm is constantly under attack. Particularly, in challenging economic environments, fraud becomes an even more critical area to augment.
In this role, you will lead and grow a high performing team of fraud analysts and managers. The ideal candidate will have strong analytical and problem solving skills, as well as interpersonal skills to work cross-functionally and drive forward recommendations.
Come join us in our mission to change consumer finance through better technology, lower costs, and increased transparency while providing the best customer experience!
What You'll Do
You will be accountable for overall fraud outcomes and will do that by tracking the constantly evolving vectors of attack and designing fraud rules to address emerging fraud vectors
You will partner with the Applied Machine Learning Science teams to incorporate these real-time discoveries (and other new insights) into our predictive models, and you will also partner with Product and Engineering teams to develop next-generation tools
In this role you will lead and scale a team of high performing analysts, leads and managers and develop the team's technical and strategic skillset
You will work cross-functionally with various teams – Applied ML Science teams, Fraud Product, Fraud Engineering, Fraud Operations, Legal/Compliance and Commercial teams
You will build an appropriate framework to trade-off mitigating fraud, with false positives and conversion funnel metrics (This will be the framework you will use to develop a fraud strategy, manage and implement it, and manage fraud outcomes over time)
You will develop appropriate authentication strategies trading off account security and conversion performance
Work with your team to develop comprehensive fraud dashboards for consumption by executive teams and cross-functional partners
Use intuition and data to plan deep dives and analysis to gather insights and influence the fraud roadmap
Partner with the Data teams to increase sophistication of data available to fight fraud
What We Look For
Passion and drive to disrupt both the retail and lending industry for the better through honest financial products
10+ years of experience in an analytically rigorous role, and preferably 5+ years of fraud experience with a strong foundation in analytics
Strong understanding of the full range of how online fraud works – the incentives of fraudsters, the hunger to out-smart them, the creativity to think like them, and the ability to leverage existing and new tools to combat them
Experienced people manager with demonstrated ability to develop and lead large teams
Strong interpersonal skills and ability to work cross-functionally in team environments
Ability to think creatively and critically and thrive in a fast-paced, dynamic, and often ambiguous work environment
Humility and team player – you go out of your way to help teammates
Bachelor's or Master's degree degree in a quantitatively rigorous discipline like engineering, statistics desired
Proficiency with SQL preferred. Experience with Python or other statistical scripting languages a plus
Viewed 29 times / 1 views today