Cyber and Fraud Analytics Specialist – Varo Money
Location: Salt Lake City, Utah, United States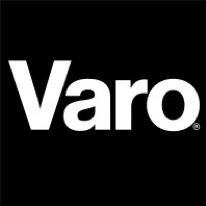 About Us
Varo is on a mission to empower hard-working Americans to achieve greater financial resilience; arming them with the products and support they need to create healthy financial habits and reduce financial stress. Through its mobile app, Varo offers customers premium bank accounts that have no minimum balance requirement or monthly account fees, high-interest savings accounts, and solutions to build, repair, and access credit. Varo's state of the art technology provides tech-first features to help people achieve their financial goals and manage their money more easily.
Varo is distinct from other fintechs: Varo is the first fintech to be granted preliminary approval for a de novo national bank charter by the Office of the Comptroller of the Currency (OCC), the first to receive approval from the FDIC for federal deposit insurance, and is weeks away from opening the first mobile-centric national bank in U.S. history. Our unique team combines the best of tech and banking, and we're wildly passionate about keeping our customers happy by helping them manage and grow their money. Our teams are based in San Francisco and Salt Lake City. Privately held Varo has raised over $400M to date, from leading institutional investors and strategic partners including Warburg Pincus, The Rise Fund / TPG Growth, Gallatin Point Capital, Harbourvest Partners, Progressive Insurance, and iHeartMedia.
ABOUT THE FRAUD RISK MANAGEMENT TEAM
The Fraud Risk Management Team is core to the mission of Varo, we protect Varo and our customers from fraud in a digital growing economy. The fraud strategy team is a business enabler and uses the most advanced technology in security and fraud identification including biometrics, machine learning and AI, and more.

ABOUT THE FRAUD ANALYTICS ROLE
Ideally, you are a fraud specialist and you are using SQL or other related fraud rules engines in the real world. Understanding and practically applying data analysis techniques as it relates to fraud detection and prevention. Often the fraud analytics role requires fast-paced, and time-sensitive turnaround, but can be a rewarding job helping fight cybercrime and card fraud daily.
WHAT YOU'LL DO
Optimization of rules, scorecards, and systems focused on the detection and prevention of fraud across all products and fraud types (card and non-card)
Analysis of current and historic data ( e.g. authorizations, write off data) to keep fraud systems efficient and improving fraud detection
Develop and maintain sources of financial crime intelligence for analysis/review, development of revised strategies and regularly review performance on key detection systems ( e.g. Falcon, Falcon Expert)
Change and manage rules within agreed parameters to optimize performance
Act as a fraud data expert in the business
Ensuring analysis of data against industry benchmarks, understanding variance for any discrepancies
Performs in-depth analysis and interpretation of fraud based threats impacting the bank by gathering and analyzing data, determining how the fraud was conducted, and provide recommendations to address the threat and mitigate losses
SKILLS AND EXPERIENCES THAT'LL HELP YOU BE GREAT
Quantitative and analytical skills in fraud patterns
SAS/SQL, big data tools, Falcon Expert experience, other fraud systems rules engine experience
Intellectual curiosity in solving fraud problems and ability to work in a fast-paced environment
Falcon Expert experience and other fraud rules engine experience
Understanding of different fraud types in banking
Understand the balance of fraud and the customer experience
OTHER NICE TO HAVES
Experience with working with other scoring systems and rules systems in authentication, identity, cyber
Good dashboarding skills
Good communication skills and passion to solve fraud problems
Associates or Bachelor Degree in related field
At Varo, we are committed to living our values. We hope these resonate with you.
Customers First: Understand the problems our customers are trying to solve. Respond with a sense of urgency. Build relationships that result in loyalty. Be data and insights-driven. Test everything. Achieve results through strong execution. Build a product people love. Assess new initiatives with the customers' interest in mind. Act with empathy.

Take Ownership: Bias towards action. Have high standards. Be accountable for the results of your work, our product, our company. Trust others to own it.

Respect: Bias towards action. Have high standards. Be accountable for the results of your work, our product, our company. Trust others to own it.

Stay Curious: Ask why. Dare to make things better. Learn something new each day (even from mistakes). Be open to growth. Develop creative solutions.

Make it Better: Think big. Set high goals. Work towards long term value rather than short term wins. Create change. Be resilient.
Viewed 78 times / 1 views today