Anti-Fraud Manager – Vestiaire Collective
Location: Paris, France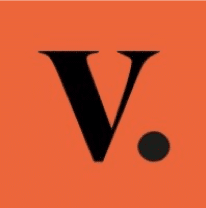 About Us
Vestiaire Collective is the leading global platform for desirable pre-owned fashion. Curated by its trusted community of fashion lovers, members inspire one another whilst selling and buying unique pieces from each others wardrobes.

Encouraging consumers to join the circular economy as the sustainable alternative to throw-away fashion, the platform is unique due to its highly engaged community, its rare desirable inventory and its authenticity and quality control process.

Launched in Paris in October 2009, Vestiairecollective.com has close to 9 million members across 50 countries worldwide with offices in Paris, London, New York, Milan, Berlin and Hong Kong.
Vestiaire Collective is looking for an Anti-Fraud Manager to join the Security team.
About the role
Your goal is to oversee the global Fraud and Abuse prevention function reporting directly to the Head of Security of Vestiaire Collective and you will liaise and work closely with a number of teams across the company. The team is tasked with protecting the customer experience from the costs, inconvenience and damage associated with fraudulent and abusive activity, leveraging numerous mechanisms to protect, detect and remediate fraudulent activity within Vestiaire Collective. You are someone who wants to build and operate highly scalable and robust programs, creating state of the art fraud solution strategies and makes uses of innovative methods and procedures to deter and stop fraud.
What you'll do
Develop and drive the entire global Fraud and Abuse reduction strategy at Vestiaire Collective and be responsible for the development and daily optimization of fraud prevention and detection strategies across the customer lifecycle
Collaborate with technology, product, finance, moderation, customer service, payments and legal team to design best in class customer experiences while mitigating fraud risks
Mitigate application fraud, account takeover, customer scams and abuse activity while balancing any customer friction
Continuously evolve our processes to address new and emerging fraud threats
Build and maintain tools and applications for automation and analysis in anti-fraud
Educate stakeholders on digital fraud risk and mitigation
Devise strategies, policies, and procedures to reduce fraud losses
Define and share metrics that will demonstrate the effectiveness of fraud reduction strategy
Who you are
Background in technology and/or fraud and/or investigation
A proven background in eCommerce fraud risk
Strong analytics capability to ensure decisions are evidence based
Strong understanding of e-commerce environment and related user issues
Data driven, ability to see patterns within data
Ability to learn and adapt to new technologies
Excellent problem solving
Experience in machine learning fraud detection is a plus
Aware or practised Kanban, Agile or Scrum techniques
An excellent communicator, with the capability to communicate with many different kinds of people inside and outside the business.
Fluent in English
What we offer
An exciting job on a permanent contract in office in Paris where you will be able to express your creativity and potential
The possibility to work with a dynamic and multidisciplinary team
Attractive salary and bonus scheme
And…If you move to Paris for us, will take care of your relocation!
Next step
If you are ready to join our fast-paced company, apply below! Our team will review your application within the following 4 weeks. If your profile and experience fit our requirements, we will invite you for a first phone call.
Viewed 37 times / 3 views today